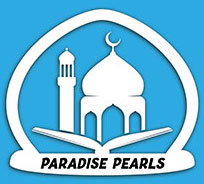 Paradise Pearls
Latest version launched in : March 2022
Alhamdolillah, this helpful islamic app is dedicated to the Master of our Age - Hazrat-e-Mahdi (atfs).
APP FEATURES
Complete Holy Quran (with Urdu & English translation), Duas, Amaal, Ziyaraat, Nohay, Maqabats, Sahifa Sajjadiyah, Sahifa Mahdiya, etc...
99 Names of Allah with translation & audio
Videos
Kids eBooks
Salaah Timinigs
Calendar (with highlighted islamic events)
Notifications (Azan & Upcoming events)
Tasbeeh Counter
Rakaat Counter
Qibla Direction
Many other features
We have tried our best to make it error-free, however if you come across in any mistakes, please bring it to our attention, we will rectify in our future update, inshaAllah. We are always thankful for your valuable feedback:
contact@paradisepearls.org

Please recite surah fatiha for Marhouma Batool Bano Binte Ghulam Hussain (Dossani Family).